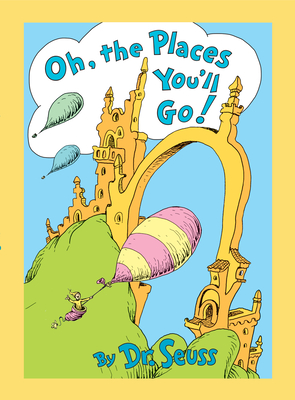 Oh, the Places You'll Go! Lenticular Edition (Classic Seuss)
Publication Date:
January 7th, 2020
Publisher:
Random House Books for Young Readers
Usually Ships in 1 to 5 Days
Description
With a 3D lenticular cover, Dr. Seuss's wonderfully wise send-off for grads or anyone moving from one phase of life to another now LITERALLY moves!
This eye-catching edition of Dr. Seuss's wonderfully wise tale about facing life's ups and downs features a huge lenticular 3D inset on the cover that when tilted, shows the main character flying off into the sky in a balloon! Whether in the hands of a child, or artfully displayed on a coffee table, this very special edition of Oh, the Places You'll Go! makes an idea gift for anyone starting a new phase in their life--whether nursery school, high school, or college graduations; weddings; or retirement!