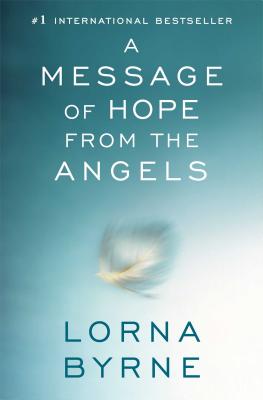 A Message of Hope from the Angels
Publication Date:
October 8th, 2013
Usually Ships in 1 to 5 Days
Description
The author of the bestselling Angels in My Hair gives you the comfort of knowing that, no matter how alone you might feel, you always have a guardian angel by your side to support you.
In this inspiring and uplifting book, Lorna Byrne reveals how you can call on the help of your angels to carry you through the challenges that everyone inevitably faces, including loneliness, depression, stress, financial strain, heartbreak, the death of a loved one, or feeling inadequate as a parent. No matter what obstacles you face, you can call on this support to make your life happier and more fulfilling.
About the Author
Born in Ireland, Lorna Byrne is the author of international bestsellers A Message of Hope from the Angels and her autobiography Angels in My Hair, which has been translated into twenty-six languages and sold in more than fifty countries. For more information, visit LornaByrne.com.
Praise for A Message of Hope from the Angels
"Written with tenderness and simplicity, this book offers a message of hope for these troubled times. Filled with wise observations, personal experiences and practical help, Lorna guides us to many of the answers we seek."
— Joan Wester Anderson, author of New York Times bestseller Where Angels Walk