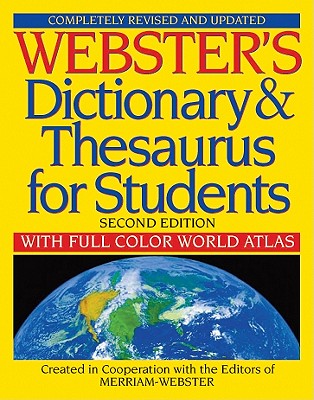 Webster's Dictionary & Thesaurus for Students: With Full Color World Atlas
Publication Date:
June 1st, 2011
Publisher:
Federal Street Press
Description
This bestselling title has been fully revised and expanded. The concise, clearly written definitions offered in the dictionary reflect the curricula for grades 3 through 6. The thesaurus provides synonyms, antonyms, and related words that enrich vocabulary. The world atlas, created by the editors of Encyclopdia Britannica, is an invaluable aid to students in their studies of world events.