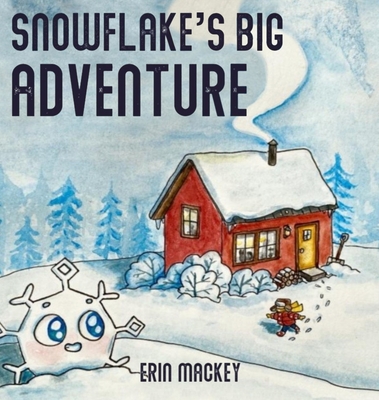 Snowflake's Big Adventure
Publication Date:
November 5th, 2021
Publisher:
Erin Mackey Author
Usually Ships in 1 to 5 Days
Description
Sometimes going out into the world is scary, but it can also be exciting.
We all worry about our place in the world and Little Snowflake is no different. When the day comes for him to fall to Earth for the very first time, he's filled with worry and wonder. Guided by Mama Snowflake, Little Snowflake and the others anticipate their destination. He knows the possibilities are endless and wishes he could do them all. There are so many things he could be, but will any of it be meaningful? Will he be satisfied with his destiny?
Snowflake's Big Adventure is a fun and engaging picture book that helps children grapple with the age old question: "What is my purpose?" It teaches them how to overcome anxiety and trust the wisdom of those around them. Combining beautiful pictures with powerful life lessons, this book could be your child's next lifelong favorite.