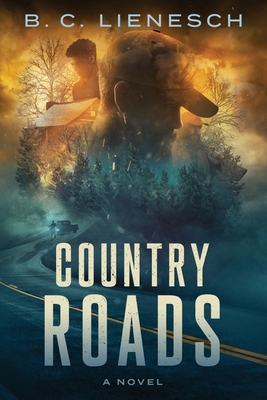 Country Roads
This product is not returnable.
Publication Date:
June 21st, 2022
Publisher:
Carpe Creative, LLC
The Winchester Book Gallery
13 on hand, as of Nov 30 8:37pm
(Fiction)
On Our Shelves Now
Description
Set several months after the breakout novel THE WOODSMAN, Jackson Clay and Bear Beauchamp return in an all-new adventure
​
It was supposed to be a quiet night for Bobbie Casto and his friends in their small town of Rion, West Virginia. But when two Sheriff's Deputies with ulterior motives harass Bobbie and his friends, things quickly spiral out of control. A gun is drawn. Shots are fired. And when the smoke settles, Bobbie Casto finds himself on the run, wanted for the attempted murder of a police officer.
​
So when Bear Beauchamp finds his business partner, Raymond Byrd, abetting the young man, he calls the one person he knows will help:
​
Jackson Clay.
​
Together, Jackson, Bear, Ray, and Bobbie try to piece together what really happened that night, but their search for the truth will put them in even more peril. Prying eyes aren't welcome in this part of the Mountain State, and devils prowl this "Almost Heaven." When they uncover an organized crime racket that stretches to the highest levels of state government, the group quickly goes from hunters to hunted.
​
But unexpected enemies can lead to unexpected allies.
​
Now, banded together with a pair of likeable, tough-as-nails doomsday preppers living off the grid, Jackson, Bear, Ray, and Bobbie are in a race against time to prove his innocence and bring the guilty parties to justice--before they're silenced for good.
​
Pray the road they're on isn't a dead end.