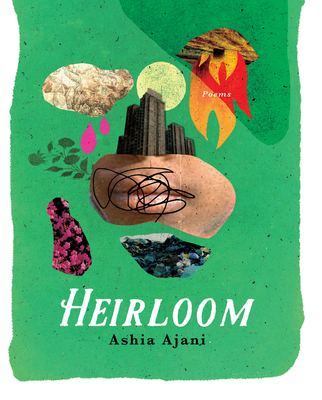 Heirloom
Publication Date:
April 18th, 2023
Publisher:
Write Bloody Publishing
Usually Ships in 1 to 5 Days
Description
Ashia Ajani's Heirloom stands as a poetic homage to the profound legacy of her family's migration journey - a path traversing from Bentonia, Mississippi to Detroit, Michigan, and finally to Denver, Colorado.
Against the backdrop of urban landscapes and amidst the vibrant hues of urban gardens, resilience emerges as their cornerstone. Persisting through fragmentation and reuniting with a shared collection of stories, recipes, and ancestral wisdom, their journey becomes a testament to the resilience born from both nature and human spirit.
Ajani's contemplation on inheritance as a gift meant for generations to come leads her to go into the realms of environmental responsibility, grappling with the imperative of responding to the ever-evolving climate crisis.
With a profound respect for the unspoken threads that connect us and a relentless pursuit of newfound freedoms, Heirloom constructs worlds from the very ashes, an embodiment of the enduring strength passed down through generations.