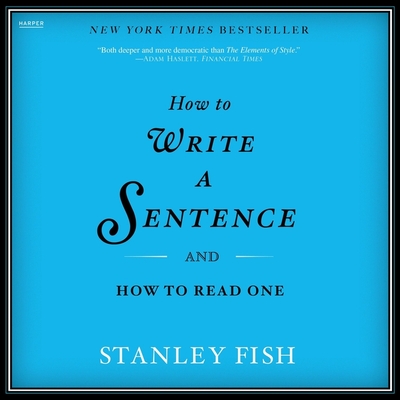 How to Write a Sentence: And How to Read One
Publication Date:
March 21st, 2023
Description
New York Times Bestseller
"Both deeper and more democratic than The Elements of Style" --Adam Haslett, Financial Times
"A guided tour through some of the most beautiful, arresting sentences in the English language." --Slate
In this entertaining and erudite gem, world-class professor and New York Times columnist Stanley Fish offers both sentence craft and sentence pleasure, skills invaluable to any writer (or reader).
Like a seasoned sportscaster, Fish marvels at the adeptness of finely crafted sentences and breaks them down into digestible morsels, giving readers an instant play-by-play. Drawing on a wide range of great writers, from Philip Roth to Antonin Scalia to Jane Austen, How to Write a Sentence is much more than a writing manual--it is a spirited love letter to the written word, and a key to understanding how great writing works. It is a book that will stand the test of time.